Site Map     FAQ      Link       Contact     About
Electric Bicycle Support
A good support accompanies you from the first buying phase, through proper maintenance and all the way till the first bike fault. The electric bicycle warranty should be respected all the way, from the little things to the bigger ones.
The first thing you should notice is whether the dealer tries to help you and not just force you to buy. Pay attention to it when you speak with a worker in a store and if you buy online, try to feel if the website is just a big sale pitch website or if it contains some real enthusiastic and valuable information.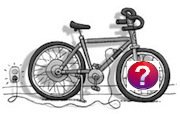 Whether you buy online, at a local store or at a big box retailer, you have to make sure that you have a place to go to in a case of a problem. There will be a differences in the support level that is offered in each kind of this sales channels.
You have to make sure that you have a place where knowledgeable workers can assist you with every issue, offer proper maintenance and take care of your electric bike.
By knowledgeable workers, I mean, that you will get answers and suggestions which are backed with strong experience and enthusiasm about bicycle in general and e-bikes in particular!
Other support related issues worth considering
How is the after sales service being given at the dealer?
Are there any test setup available at the dealer?
Make sure the availability of spares for after sales service
The typical number working days for replacements or repairing