Site Map     FAQ      Link       Contact     About
Preventing Electric Bicycle Thefts
Electric bicycles are not expensive as cars, but nevertheless high quality electric bicycles still cost a considerable amount of money. So I imagine that you would want to protect your electric bicycle as much as you possibly can.
There are people who are so paranoid about their electric bicycle that they are not willing to live it out of their sight for more then a few minutes. They use the heaviest lock they can find and they even have a second and third locks for each one of the wheels. They will always take the battery with them and of course they will also take all the detachable components with them (like lights, saddle, console, etc). This is probably a little bit too much...
But you can protect your e-bike efficiently and maximize your e-bike security without losing your mind and without carrying half of you e-bike with you to everywhere you go. There are other safety techniques beside using a lock (and you should always lock your e-bike) that can help you to increase the protection against thefts.
I find it helpful to separate the security level to 3 different levels. This are just arbitrary levels that I've chosen but I think they can be helpful:
If you're electric bike has been stolen despite your best effort to protect it, don't lose hope. Log on to: recover your stolen electric bike for a list of things you can do.
Low Level of security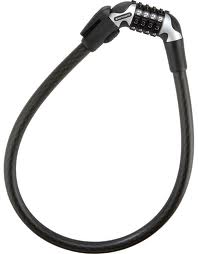 Use a low level lock or chain
Check that you actually lock the e-bike before walking away
When indoors at home or at a friend's house - take your e-bike in with you
Lock the e-bike to other objects. Don't lock it to itself
Don't just lock your e-bike to the first thing you see. Look for secure objectsThe object can not be cut (like a fence)The object can not be lifted over (like a small tree)The object can not be broken (like a tree branch)The object can not be removed (like a loose bench)
Secure your e-bike in a public place where there are a lot of people moving around. Estimate how safe does the place looks to you before you lock your electric bike there
Medium Level of security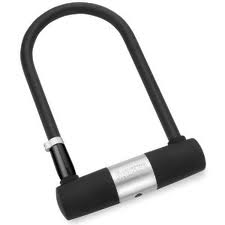 Lock your electric bike even in places that apparently seems safe and out of reach like a garage, a stairway, etc
Try to find a well-lit and visible place to leave you electric bike when you lock it (especially at night)
Lock you e-bike in a location where there are other bicycle looked
Take small detachable accessories with you:Take the lightsTake the console if possible
Use a secondary lock to lock quick release components that you don't take with you (seat-post, wheels, etc)
Use one strong lock or chain at places you visit regularly (like your home, workplace, school, etc), and one light lock for all your other errands
Tight the lock as much as possible and position the keyhole to the bottom
Record the serial number of your e-bike
Hide your contact info on a paper in a "creative" place (inside the handlebars, inside the seat-tube)
High Level of security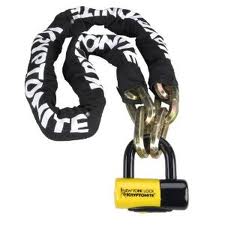 Use a high level lock or chain
Lock your e-bike with 2 types of locks
Install an alarm system that will start operating when your e-bike moves
Buy an e-bike which has a motor that prevent the wheel from spinning when the console is detached or when the system is off
Take the battery with you
Use a GPS-powered security device like BikeTrak
Buy an electric folding bicycle or a "super" folding vehicle like theYikebike and carry it with you wherever possible
Install a fingertip security device
And for the really paranoid among of you - don't loan your e-bike to anyone
About protecting the electric bicycle battery
The battery is the most expensive part in the electric bicycle, so is it smart to leave it unguarded when you are away from the bike?
All electric bicycles should have some means of locking the battery to it's housing by turning an "ignition key" lock so it is suppose to be quite difficult to remove it quickly.
Therefore, many people feel it is safe enough to leave their batteries attached to the bike and not take it with them.
Demand for e-bikes is low in most cities (Although this is starting to change quickly...), so e-bikes are currently don't have high appeals for thieves because it is not highly exchangeable.
Also, batteries are usually not interchangeable between different e-bikes and each battery requires a specialized charger too. Hence, the appeal for stealing the battery decline even more.
For added security, you can secure that battery by a cable in addition to the built in lock.