Site Map     FAQ      Link       Contact     About
Electric Road Bicycles
Meet the Electric Road Bicycle Fleet
The currently top available electric road bicycles are at the top of the list.
Important concept electric road bicycles (not yet scheduled for production) are at the bottom. For the full list of concept electric bicycles click here.
Click an electric bicycle name or photo for news, discussion, reviews, galleries and videos for the electric bicycle.
---
Cytronex Cannondale Capo 37 miles  1,650€   2009 Now
Electric Road Bike
This conversion of the Cannondale Capo with Cytronex Electric Power weights only 13.6Kg. It is easy to carry this e-bike anywhere even at office or train. With this single speed bike riders can climb hills faster than ever. Removable Battery is designed like water bottle that is easy to carry and makes the bike stylish.
One of the World's Lightest electric road bike, weights only 13.6 Kg.

Removable Battery is designed like water bottle, Stylish and Easy to carry.

Cytronex front and tail lights included.
x discussions · x photos/videos · x news · x review
---
EH Line Street Racer            35 miles     6,000€     Now
Electric Road Bike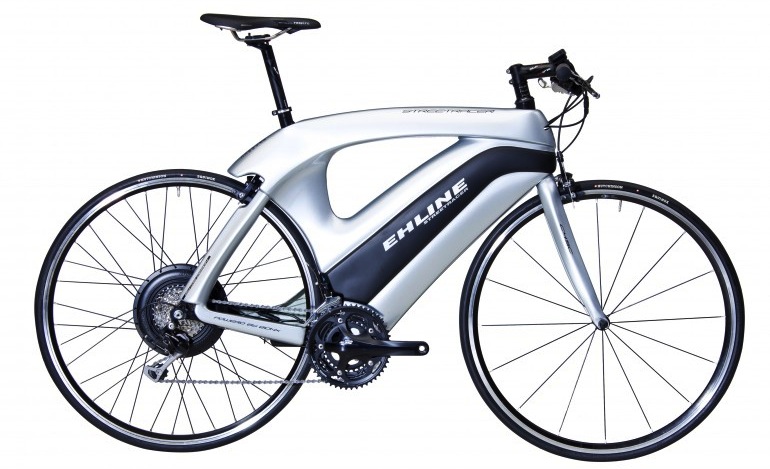 The EH Line Street Racer is a high class unique designed ebike with carbon wheels from Xentis. The wheel set and the engine is of the famous company BionX and also other parts are offered by Shimano Ultegra series.  The engine of 250W and 48V/8.8Ah/422Wh Lithium-Mangan is all that you need to ride in luxury.
Research, get news, and discuss >
x discussions · x photos/videos · x news · x review