Site Map     FAQ      Link       Contact     About
Electric Bike Price
The price of an e-bike is mainly determined by the:
Type of frame material
Quality of it's mechanical parts - brakes, shifters, derailleurs, tires, etc
Quality of it's electric parts - battery, motor, controller, etc
You have to think separately about the pure bicycle parts and the electric parts. And then, combine the two and reach a compromise between them.
Unassisted road bikes, for example, range from $500-$10,000. A person buying a road bike will have different consideration then a person buying an electric road bike. The former will tend to spend more money on a light bike while the later would probably compromise on the weight and instead look on the big picture and buy a better motor for example.
The cost of an e-bike can vary quite greatly. The cheapest complete e-bike can cost as low as 400-600$, and the most expensive electric bike can cost a couple of tens of thousands of dollars! Most reputable complete e-bikes are in the range of 1000-2500$ and the next class is somewhere around 3000-4000$.
Aside from buying a new complete electric bicycle, you can also purchase a conversion kit. With a conversion kit you convert your own conventional bicycle to an electrified bike. You only have to purchase the kit so it's cheaper then purchasing a complete e-bike. A cheap kit can cost 200-400$ while the more reputable kits can top 1000$.
Whether you decide to buy a complete e-bike or a kit, you can make the purchase at a big box retailer or at the local shop or you can even buy it online. The prices in each kind of this selling channels is going to be different. You also have the option to buy a used e-bike/kit and hopefully get a better deal.
Compare prices of different models. Understand where the price differences are coming from. The weight (frame)? Battery? Strong motor? Brand name? etc. But in any case, if you can, consider spending a little more upfront and buy a better quality e-bike. It will last longer, perform better and be overall more enjoyable and safe.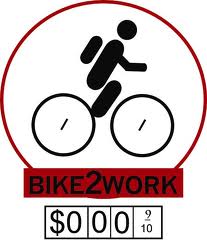 Whatever your choice, always remember, replacing all of your car trips or even just part of your car trips with an e-bike will save you a lot of money. With the electric bicycle, you have no other spendings except the first initial purchase of the e-bike and the cost of replacing the battery every couple of years. The cost of charging the battery is a joke and you have no insurances, taxes, etc to pay.
Take care of your bicycle and it will last for many many years. An electric bicycle is no different in that sense (except the battery of course). Also, if your e-bike is kept in a good condition, it's resale value will hardly diminishes (again, except the battery).
Price of a conventional bicycle vs. electric bicycle
The price of a conversional bicycle goes up pretty much as it become lighter and more easy to pedal. But, the electric assistance of an electric bicycle means you can buy a slightly heavier bicycle (which will usually save a decent amount of money) and still get a good riding experience.
Instead of weight, concentrate on fitting, finishing and durability. I think they are more important then weight in the e-bike world.