Site Map     FAQ      Link       Contact     About
Electric Bicycle Folding Fault
Here is an example of how a folding process of an electric bicycle should not look like.
Always check that the e-bike is folding completely and that the battery or the motor do not interfere.
At the first picture you can see that the motor is assembled at the bottom, between the rear wheel and the bottom bracket: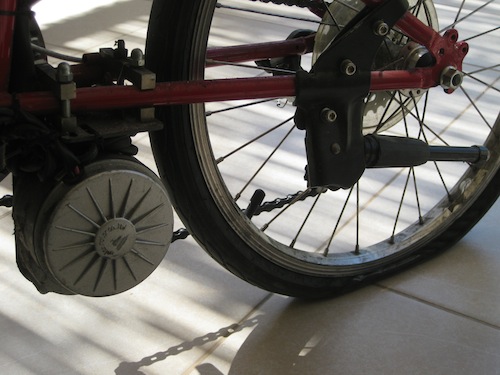 At the two pictures below, you can what happens when we try to fold the bike. The handlebars and especially the brake level get stuck at the motor instead of folding smoothly into it's dedicated position:
In a perfect folding position, the rear and the front wheel are suppose to touch each other. There is magnets somewhere around the center of each one of the wheels and those magnets are suppose to touch each other in the final folding position.
At the last picture, you can see the consequence of the previous pictures. The rear and front wheels are not even close to touch each other: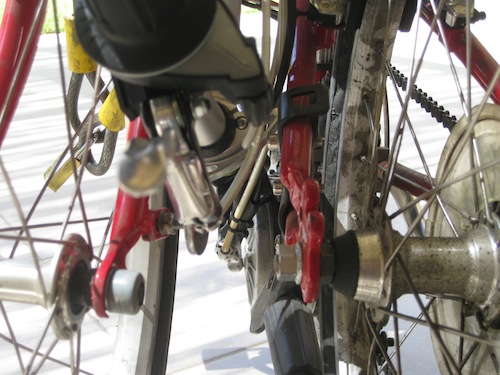 Return from Electric bicycle folding fault to Electric Folding Bike