Site Map     FAQ      Link       Contact     About
Electric Bicycles Regulations
Electric bicycles are not dangerous per se. Problems only arise if manufacturers do not respect the legal rules relating to production and transport due to a lack of information or a lack of professional integrity. The vast majority of electric bicycle manufacturers do observe these rules.
Many of the electric bicycles currently on the market are equipped with Lithium-Ion (Li-Ion) batteries. Li-Ion batteries for electric bicycles may only be transported if they have been tested according to standard procedures regulated under the United Nations Model Regulation on the Transport of Dangerous Goods.
Moreover it is essential that Li-Ion batteries are charged with the charger which is recommended by the manufacturer. The use of an inappropriate charger will result in damage to the battery.
Purchasers of Li-Ion batteries and of equipment with Li-Ion batteries installed need to request from their suppliers a certificate of conformity showing that these batteries have successfully passed the required safety tests.
Beside the above-mentioned battery regulations there are also special technical regulations for electric bicycles. Electric bicycles with pedal assistance up to 25 km/h and a motor output up to 250W have to comply with the following safety regulations:
The European Machine Directive (2006/42/EC)
The EMC-Directive (2004/108/EC)
The electric bicycle must carry the CE marking. The CE marking can only be used if the electric bicycle complies with both points 1 & 2 above. This mark must be affixed to the electric bicycle next to the name of the manufacturer or his representative
Subject to the European type-approval for mopeds and motorcycles (2002/24/EC) and must be accompanied by a Certificate of Conformity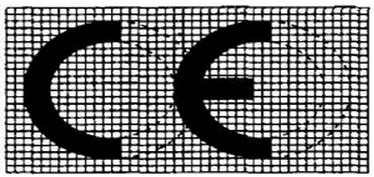 most EU member states, for example, have no legal obligation to comply with EN 15194. In some member states, such as UK and France, there is a legal obligation. Member states that do not impose compliance allow for self-certification. This means that if a manufacturer has his own testing facilities and believes his pedelecs, after testing, comply with EN 15194, the manufacturer is allowed to certify those pedelecs. In reality however, most manufacturers have their pedelecs tested by professional testing organizations.
You should purchase your electric bicycle from established dealers who provide the bicycle with the correct charger, the required documents and guarantees and who have a well-developed after sales service.
Further information on the legal regulations concerning electric bicycles can be obtained from: 
ETRA at www.etra-eu.com 
ReCharge at www.rechargebatteries.org