Site Map     FAQ      Link       Contact     About
Car Sharing + Electric Bicycle
What do I mean by car sharing? Many of us need to use a car from time to time. Whether it for weekends traveling, going on a date or for carrying heavy stuff from one place to another.
Because of that, we decided to own a private car and also have a bicycle or electric bicycle that we will use, hopefully, for most of our other trips.
As you probably know and feel in your pocket, owning a car is very expensive. Except for the initial purchase price, you have to pay for gas, insurance, maintenance and for (usually) expensive parking.
The insurance and maintenance are fixed prices. Meaning that whether you use your car or not, you pay them!
And let's not forget the depression value of the car...click here to read more about price comparisons
I have an alternative for you. There is a change that you've already hear about this service but you don't use it. I'm here to tell you about it.
So what will you do if you would sell you car?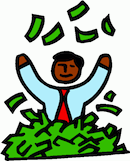 First of all, you will have a lot of extra cash each month.


Second, you have your an electric bicycle (Or you are going to buy one). The only significant money spending here is the e-bike price and in comparsions with the price of a typical car, it is peanuts.
You will have to replace the battery every couple of hundreds or thousands cycles of charges (it depends on the battery type). The cost of charging the battery is very small.
You will begin to use your e-bike more and more, and most probably, you will find out that in a urban area, you arrive much faster then the cars .

Third, you will use the public transportation system for certain cases like days with a very heavy rain, very long travel distances and etc.
And if you have a high quality transport system in your city, you are probably using it a lot anyway.

Fourth, whenever you want a car. You can use the car sharing programs (also known as Car2Go) that are operated in many many countries and cities.
What is car sharing?
It is very simple idea. It let you rent a car for a few hours or a few days. You log on to the car sharing website, locate one of their cars that is placed nearby and you probably can also choose from a variety of brands.
Now, you determine the pickup time and the return time. The cost is usually per hour and/or per mile. That's all.
And for those of you who still going to use a car quite often, there are usually monthly subscription programs that will reduce the per hour/mile cost.
You can even take your e-bike with you in the car if you have a foldable one!
Here are a couple of example of car sharing program around the world:
and here is a very long list from Wikipedia:
List of car sharing operators
---
And if we are not owning a car, why own an e-bike?
First of all, because we don't have to pay any fixed prices, it make sense to own an e-bike.
But, I don't see a reason why a e-Bike2Go program wont be a success. There are already a lot of cities that have a bicycle renting programs which are highly popular so adding e-bike to them will surely be a success too and a great motivation to those who afraid of using regular bicycles.
Return from Car Sharing + Electric Bicycle to Electric Bicycle Tips