Site Map     FAQ      Link       Contact     About
Bicycle Power Meter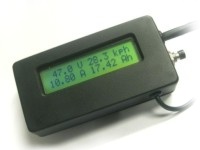 For the more technical savvy, for bicycle technicians and for just about any one else that want, for example, to diagnose a problem with their electric bicycle a monitoring device is essential. The basic data output of this kind of device should be the instantaneous Amperes, Volts and Watts the are being drawn from the battery. 

Measurement of the accumulated Ah or Wh that was drawn from the battery from the last time it was recharged (or any other time) can be helpful to know what is the condition of the battery. Beyond that, this kind of measurement can be far more accurate then the typical LEDs indicator or LCD notches and I personally think that manufactures should start using this kind of data to better serve the cyclists.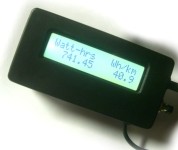 The accumulated Ah and number of battery recharge, discharge cycles over the entire battery life can tell us if the battery fulfills the manufactures promises and it can also tells us how many cycles are left approximately before we need to buy a new shiny bicycle.
By using this gathered data, a chip inside the console can calculate some nice extra statistics like: Wh/km (Equivalent to Miles per Gallon in cars), compliance with planned performance and more. Also, it can record the minimum voltage and the peak currents. This kind of data can be of a great help for the bicycle technician, it can rise a red flag concerning the propriety of the electric components.
Return from Bicycle Power Meter to Electric Bicycle Parts