Site Map     FAQ      Link       Contact     About
Lee Lococaa SX36
by Cam Rawlinson
(Victoria BC)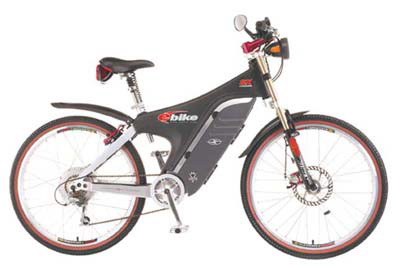 This was Lee Iococaa's company founded (or funded) by him after he left Chrysler.

The SX36 was carefully designed and used many top industry components in it's makeup.

It was a rare bike because,

It included a Vehicle Indentification Number (a basic requirement for Licencing) along with technical frame data on its VIN Plate such as GVWR

It included DOT Rate Tires and Headlights.

It had fully safety electric drive interlocks on it mechanical brakes.

It included a motorcycle grade horn

It was targeted to Police and the Safety industry.


Sadly the company and ebikes.com website failed though I wish it had not. A few possible reasons were problems with the Lead Battery, and throttle which caused the drive systems to fail and excessive warranty claims.

The sales team also fell short of quota selling only 10,000 or so bikes instead of the 50,000 required under the companies financing agreement.

As a problem expample the battery pulled from the 2003 model year bike I own was date coded 1993. This would surely be catastrophic for any EV to be sold with a pack already 10 years old.

Industry critics also sometimes imply other bike components were not of the highest quality. The only mechanical component that comes to mind in that respect may be the bikes Fork.

There are many aspects to the bike conceptually that made it a leader. It has one of the best stylings and weight distribution of any ebike around. Success of this bike would of gone a long way dto makes eBikes much more popular and accepted in N. America.

I would nominate it in the uniqueness category. And to this day it remains a leader in my mind of what a good electric bike should be about. A bike with components and engineering that would put it closer to the Moped category of vehicle rather than the bike category.