Electric Bicycle Guide
It's not about replacing pedaling, it's about enhancing cycling
---
This is the second e-mail from Electric-Bicycle-Guide.com.

Electric-Bicycle-Guide.com brings you the latest new and reviews related to specially to the E-Bike world.

If a friend did forward this to you and if you like what you read, please subscribe by visiting...

Stuff that you can expect to see here are:
E-Bike Reviews
E-Bike News & Concepts
Tips, Maintenance, Diagnose and How-To guides
Upcoming Events
Deals and Coupons
And much more...

For now, you can also follow Electric-Bicycle-Guide at the Facebook or Twitter page.
---
Issue #2 - September 2, 2013
US E-Bike Market

a new report about the US E-Bike market revealed just how big the e-bike market has grown from last year. The 2012 estimated sales of e-bikes were approximately 70,000, and according to the current report, sales from July 2012 to July 2013 broke the estimated sales amount by a double!! During this time, around 159,000 e-bikes were sold!

Read the full article here: US E-Bike Market
Concepts E-Bikes

This week I came across 2 interesting concepts E-Bikes. Here are they:
Chainless Folding
This folding ebike name is Mando Footloose as it was produced by Mando Corporation. The designer worked hard to develop this new concept bike that has no chain and can be folded to its half size!

Read more here: Mando Footloose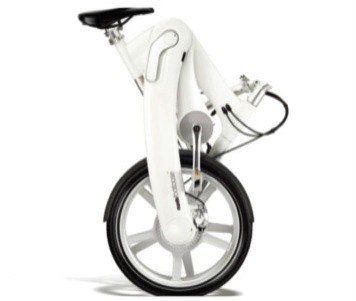 Bond
The Bond concept eBike may solve all your cycling problems forever!

Read more this crazy concept here: Bond
Next week I will report or the news from the big bike events EuroBike 2013. I will also write about 2 new interesting concept E-Bikes and up to-date E-Bikes news.
This E-Bike newsletter is new and I would like to turn it into something useful and interesting along the way. Please contact me if you any request or idea for future newsletters.
Ask to share
Did you see anything in this newsletter that you want to write or know more about? Tell me about it.
If you came across a new e-bike concept, an interesting review, a juicy piece of news, or an upcoming e-bike review and you want to write about it, log on to the Your Stories page and share it with us.
Your stories are more then welcome. If you have a story about a beautiful electric bicycle trip, a special e-bike tip that you have or if you want to write about your DIY e-bike project, don't hesitate, share it with us!


Happy e-riding,
Roni Pozner,
www.electric-bicycle-guide.com
Electric Bicycle, It's not about replacing pedaling, it's about enhancing cycling